Attelica Lab
As per Siemens's confirmation, Jupiter Hospital is the 1st Site in Western India Including Maharashtra, Goa, Gujarat to have Automated Calibration and QC.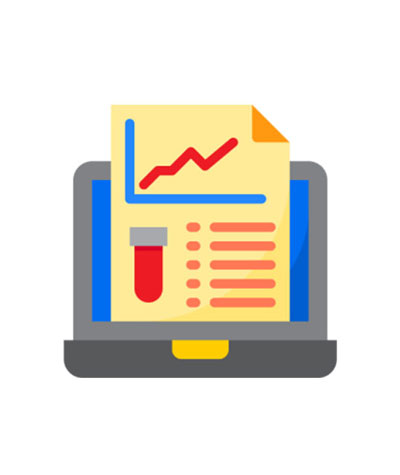 For our patients suffering from current injuries, we rely on gait analysis because:
The Gait and Motion Analysis Laboratory at Jupiter Hospital uses state-of-the-art computer technology to capture a 3-D image of a child's walk.

Doctors and therapists use electrodes and reflective markers, which are placed on the child to measure muscle activity and track the movement of body segments. We also measure foot pressure and energy use.

We are also the best in the region based in a pediatric hospital. As an accredited lab, we have exhibited the highest level of clinical and technical excellence in movement analysis.

30 different tube types can be directly handled by Atellica Sample Handler
Automated Calibration and QC
The Atellica Solution allows for automated scheduling and delivery of controls and calibrators to all connected analyzers.

QC's and calibrators are stored in an onboard refrigerated compartment maintained at 2-8°C.
This feature allows for predictable and proactive QC runs. It also saves a sizable material cost & man-hours.
Atellica Magline® transport
Patented, a rapid, bidirectional, variable-speed sample transport system that delivers samples to and from analyzers.
This gives independent control over every sample, making routine & STAT sample processing more predictable and faster.
Multi-camera Vision System
Camera systems with 360° view that characterize and identify specimen tubes automatically
Thereby saving time, effort and cost spent in tube identification, sorting, racking & aliquoting samples. There is also reduce bar-code reading errors.
Automatic maintenance can be scheduled during the lean time of the day with minimal human intervention
Technical staff can spend maximum time processing specimens. This results in better work time utilization
Highest productivity per square meter
Immunoassays Analyzer component that can is field upgradable from 220 tests/hour to 440 tests/hour [double the throughput] in the same footprint. This eliminating need to add additional analyzers.
No time and money are spent on additional equipment and it saves precious laboratory space.
Atellica Solution Remote Connectivity
Capabilities to remote control Atellica Solution via Operator Tab or mobile device to better monitor systems.
Frontline flexibility, operation transparency and enhanced decision making.