Mammography with Tomosynthesis
Jupiter Hospital is committed to offering state of the art interventions for the diagnosis, assessment, treatment and management of a wide range of malignancies including breast cancer.
Breast cancer is one of the most common malignancies in females, affecting 1 in 28 women in our country, and one of the few malignancies for which screening is possible. Mammography is a technique that can help to detect and assess the early signs of breast cancer, and even when a woman does not experience any symptom at all.
The technique uses low dose X rays to detect breast cancer when it is highly treatable. Women above 45 years of age should go for 1 mammogram annually, those above 55 are recommended to go for 2 mammograms every year.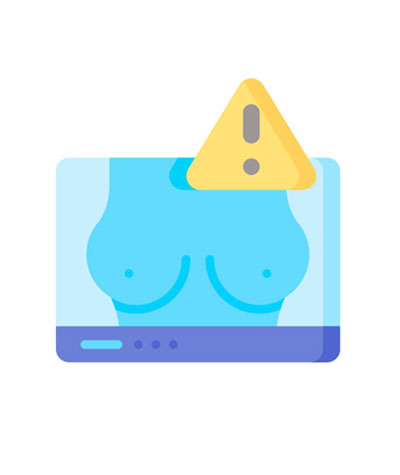 Breast tomosynthesis is commonly referred to as three-dimensional (3-D) mammography or breast tomosynthesis. It is an advanced form of mammography that involves the use of a lower dose of X-Ray and a computer to generate images of the breast. This can help to detect breast cancer in the early stages. Unlike normal mammograms, tomosynthesis uses a lower dose of ionizing radiation to generate images of the body.
Jupiter Hospital offers leading-edge modalities for breast cancer screening. We have installed MAMMOMAT Inspiration Prime - Full Field Digital Mammography System for precision-based cancer screening. It is the world's highest installed base with more than 2000 systems that offer a flexible modular platform, thereby making it possible to perform mammograms and 3D tomosynthesis with much more efficiency. The technology exposes you to 30 per cent lower radiation as compared to normal mammography. The Prime technology helps to generate images with uncompromised quality. The technology optimises your medical experience ensuring more comfort with single touch positioning and a one-click-to image facility.
Various benefits of the MAMMOMAT Inspiration System are as under:
Robotic rehabilitation

EMPIRE Technology allows unique yet multiple algorithms that help in generating images with superior quality
The technology allows you to visualise high definition breast tomosynthesis in 2-D and 3-D

The technology comes with greater comfort and less exposure to ionizing radiations